Standard Features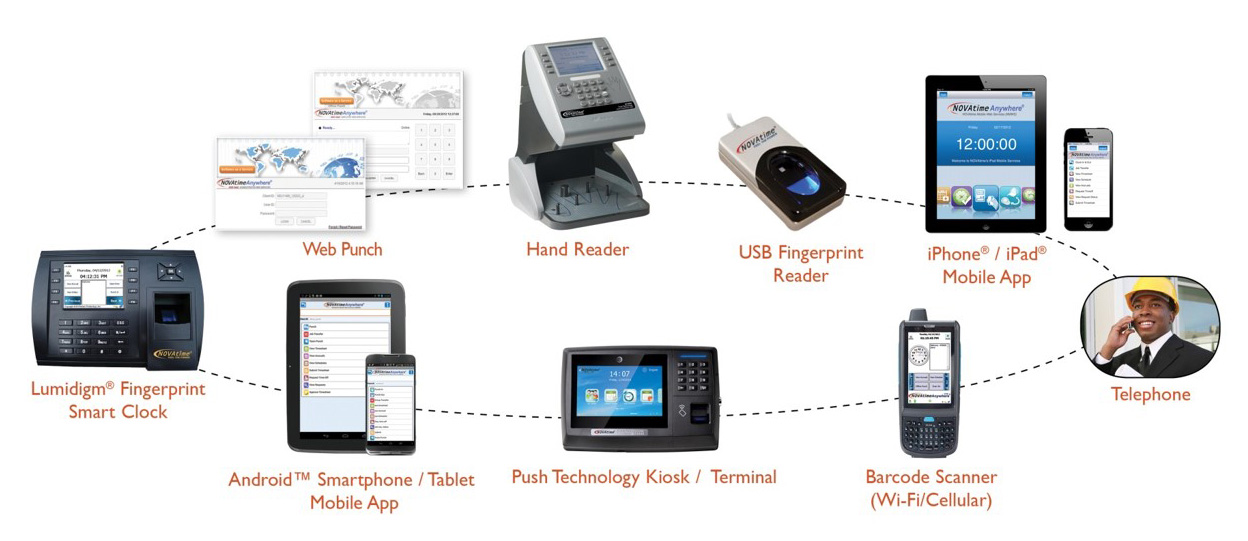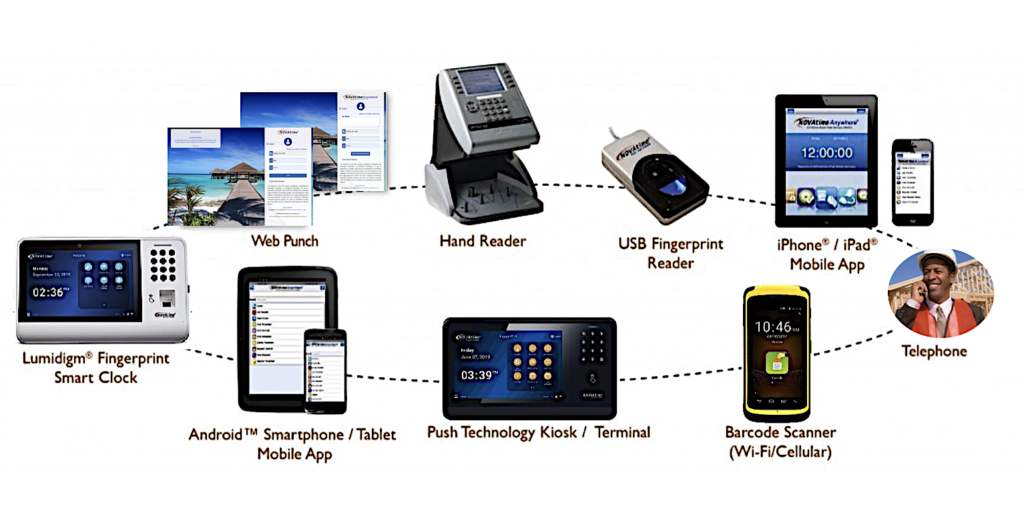 NOVAtime Standard Features
In today's volatile economy many companies are looking to work smarter, not harder. NOVAtime helps you manage your workforce administration from start to finish in a smart and productive way. This advanced online system automates routine tasks, from optimizing staff pay and creating shift rules to creating labor cost reports that detail how your staff spends its time. Many large corporations have leveraged the system to strategically manage their industry or market to save time and money. Here are some of the features and benefits of the standard NOVAtime solution.
Timesaving Benefits are Endless
Launched in 2007, the NOVAtime solution has since been upgraded with a variety of components that make it a standout amongst the competition. The framework can manage any number of workers, and the user interface is built to be pliable, to effortlessly adjust to meet your needs.
Easy-to-use, web-based interfaces for the whole team – from senior level and administration staff to workers.
The dashboard can be optimized to easily manage everything on one screen. Worker information, system status and hardware functionality is all visible at a glance.
Eliminate duplicate content entry with seamless third-party integration that allows you to connect payroll, human resources and other enterprise resource planning software you may already be using.
Multiple means of biometric entry through swipe cards, online programs, phones and/or mobile apps available for Android or iOS.
Without calculations by hand and paper time cards, save both time and money on your overall administration costs.
Timesheet Features
NOVAtime's Timesheets include powerful features. Employees are assigned to a management team that is able to review submissions. Management staff can then alter if necessary or approve their employee's timesheets. The employee's timesheets will highlight any exceptions and punches right on the supervisor's dashboard. These streamlined timesheet features allow the management team to spend more time on other tasks, and less time managing timesheets.
IN/OUT Board Features
The NOVAtime Dashboard incorporates an IN/OUT Board. This feature shows a snapshot of all employees checked IN, checked OUT or on leave. The easy to use IN/OUT Board filters data easily. This feature is not only great for your management team, but also for receptionists and security faculty. Use this feature to check staff accessibility. Push notifications allow management to stay in the know about staff availability.
Fair Labor Standards Act (FLSA) Compliance
NOVAtime meets federal, state and local rules for overtime, distribution frequency, premium hours, pay matrix distribution hours, negative adjustments and more. The NOVAtime FLSA integration empowers administrators to apply FLSA rules with easily. Management teams are able to set up workers profiles with the FLSA qualification setting either enabled or disabled.
Scheduling Features
The NOVAtime Scheduler allows management teams to perform a number of tasks related to shift schedules and crew scheduling. The employee scheduling feature works well for both permanent and temporary employee schedules. Set up your schedules using handy templates, or use the free-form scheduling feature. To enable team booking, the scheduling feature allows you to duplicate one employee's work schedule to other team members.
With the addition of the Advanced Scheduling Manager (ASM) employers are able to easily manage shift pickups and giveaways through text and email notifications. This feature works especially well for fire and police departments, public works departments and other public safety organizations.
Reporting Features
Generating informative reports from your data is easy using NOVAtime Reports. Customize and create reports on employee or system data. Administrators can give users access to pre-created reports, and also restrict access when needed. NOVAtime Reports can be distributed directly to managers or configured to publish to users system-wide.
Employee Pay Rate Features
The NOVAtime Rules Setup module enables management teams to create parameter-driven pay rates. Setup, changes and tracking is easy and intuitive. Both the NOVAtime and Novatime 5000 frameworks allow for different levels, and endless values within each level making it easy to organize and configure how each employee's timesheet is calculated.
Security Features
Setting up Security Access Groups allows users to configure different security roles for system users. This allows you to set up each level of management with a different amount of access to the system so that your senior-level staff, supervisors, and employees can each have tailored access to different modules, pages, and system features based on need. Every section of the system can be configured to either grant access or deny access to each user group you set up.
Self-Service Features
Because the system is web-based, NOVAtime is easily accessible by all users. The system integrates with standard PC browsers as well as select time clocks, mobile apps, and the phone-in system. This allows each user to choose the method most easily accessible to them. Your system administrators, supervisors, and employees could each use a different method to access the system while all being connected.
Retro Pay, Accruals, and Comp-Time Features
NOVAtime allows for corrections and adjustments as needed. Timesheets from previous pay periods can also be modified if needed without requiring the entire timesheet to be processed all over again. These retroactive adjustments are automatically reflected on the employees' next scheduled payroll. The time accrual and time banking feature allows for account credits and/or debits based on an employee's attendance and seniority.
Pay Matrix Feature
The NOVAtime Pay Matrix allows users to calculate complicated formulas without the need for custom programming. This feature works together with the NOVAtime calculation engine to offer shift differential calculations beyond the basic.
Leave, Paid Time Off, and Vacation Management
Keeping track of each employee's tenure and leave benefits can be time-consuming. The NOVAtime system tracks an employee's leave accrual and calculates balances in real-time. Calculations within the system keep track of the different leave types, including paid and unpaid time off. It also is able to calculate leave balances and approved timesheet submissions, holiday rates, and more.
Persistent Protection Affordable Care Act (PPACA)
Companies that employ an average of 50 full-time employees are required to follow rules for insurance coverage set forth by the Persistent Protection Affordable Care Act (PPACA). Use the NOVAtime system to keep track of full-time and full-time equivalent details to avoid penalties.
Make-up Pay Feature
The NOVAtime Make-up Pay highlight enables workers to make up missed hours without affecting overtime rules. This can work in a few ways, by automatically applying the make-up hours, or through employee requests which require approval by a supervisor. This allows employees to make up their hours due to a personal emergency without having to pay unauthorized overtime. Review your labor laws before implementing the make-up pay feature.
Break and Meal Premium Features
Keep better track of employee breaks and mealtimes with the NOVAtime Break and Meal Premium features. This feature can track employees who have not taken a required meal or break during a shift. The system can compensate the amount of time scheduled based on their hourly rate. The feature allows employers to apply a meal premium automatically should an employee need to be compensated for missing a paid break. Review your labor laws before implementing the meal premium feature.