Carepoint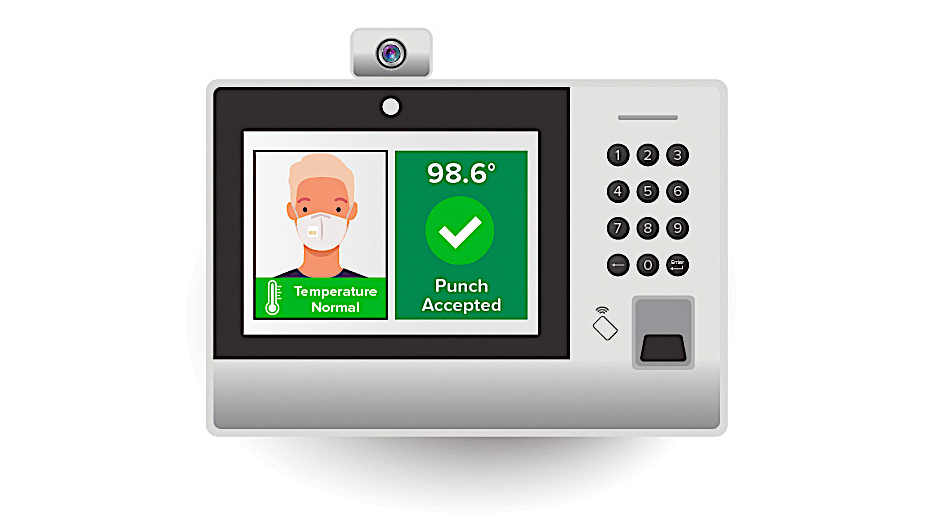 Empower Safe Workplaces
NOVAtime CarePoint has a new touch- less timeclock solution that helps employers get back up to speed while protecting the well-being of their employees. CarePoint offers groundbreaking, first-to-market technology that integrates easily with NOVAtime software to create a safer work environment.
Thermal Temperature Checker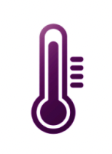 Carepoint's patent-pending Thermal Checker offers an automatic, touch-free tool for accurate employee temperature screening. With real-time results, HR leaders can create a policy for failed temperature checks to ensure a safe environment and a consistent experience for all employees at the point of entry to the workspace.
Touch-free temperature readings without needing additional human interaction and additional single-function equipment or technology.
Accurate multi-point temperature readings without removal of masks, hats, or other protective apparel.
Displays real-time approval or rejection of an employee's temperature on the clock screen.
Eliminates human error with temperature taking and reporting
Connects seamlessly with the NT8000 clocks via existing USB ports.
Voice Command
The time clock is one of the most frequented and shared devices by employees in the workplace. Carepoint allows employees to fully interact with all essential clock functions with voice recognition to avoid any physical contact and prevent the spread of disease.
Operate and interact with all essential clock functions with voice command.
Touch-free clock functionality
Bluetooth Beacon Technology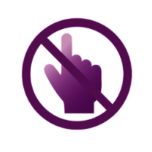 Social distancing and contract tracing are both crucial elements. Being aware of how your employees move through the workplace can be a tremendous help in mitigating risk and protecting health. Carepoint's built-in Bluetooth beacon technology helps you maintain spacing and pinpoint problem areas if health issues do arise.
Eliminates time cards and allows employees to interact with the time clock from a distance
Tracks workers' locations within a building, helping to enforce social distancing measures and develop safer workspaces.