UKG Ready Mobile App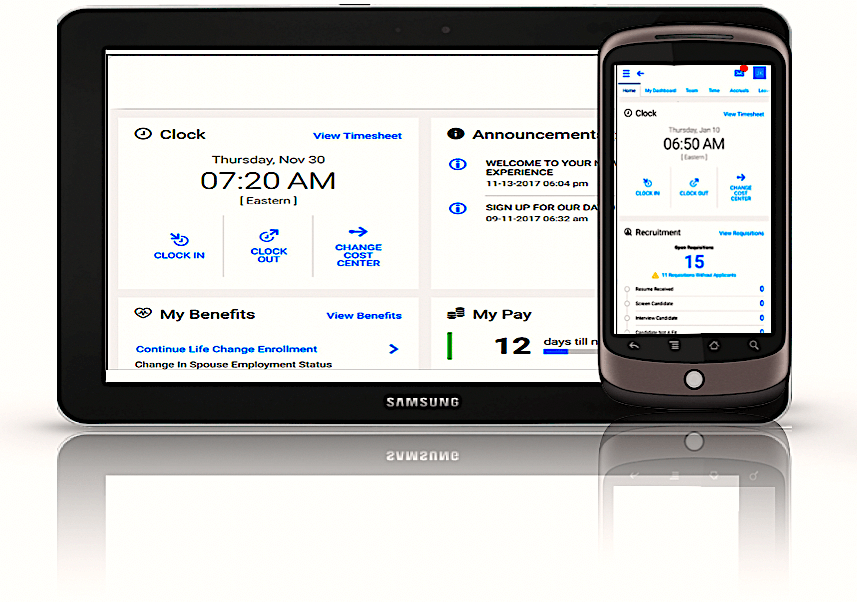 Connect to work anytime, anywhere with an end-to-end experience on any device!
In today's hyperconnected world, the workforce expects to be able to get things done anytime, anywhere. When defining your requirements, think about empowering employees by letting them punch in/out and gain access to information — timecards, schedules, accruals, and more — from a mobile device. Similarly, consider how you can enable supervisors to manage in the moment using mobile tools.
The UKG ReadyTM mobile app puts all the HR tools you rely on at your fingertips whenever you need them, helping you and your people succeed at your work and balance your life. Whether you're in the workplace, on the road, or working remotely, you can access the Ready system to stay informed, keep tasks moving, and make an impact on people and processes with no hassle from the devices you use most.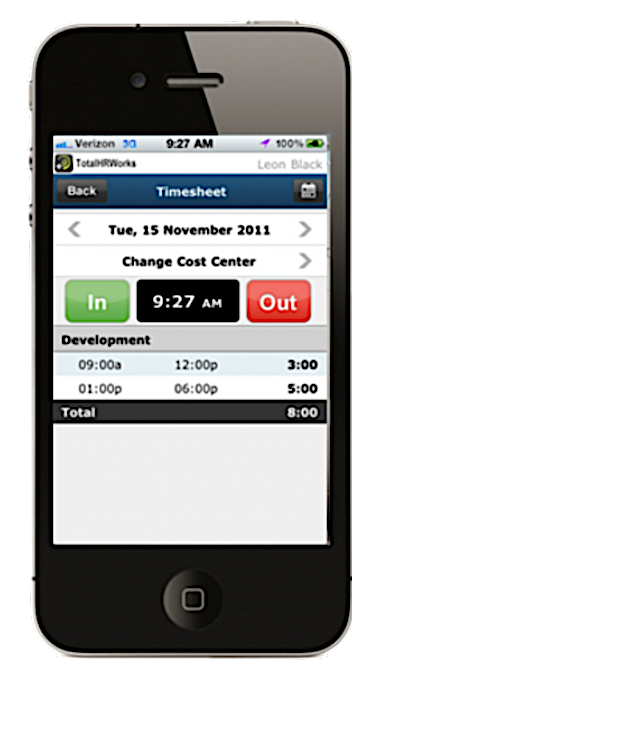 Features
Clock in and out of shifts, even when offline
Manage clock in/out options based on location
View, request, or approve time off
Request time off and view approvals
Edit timesheets and manage exceptions
View and manage time off and leave of absence calendars
View and manage individual and team schedules
Request or assign shifts that match people's preferences
Forecast workloads and volume to schedule accurately
Request a shift change, claim open shifts, or swap shifts